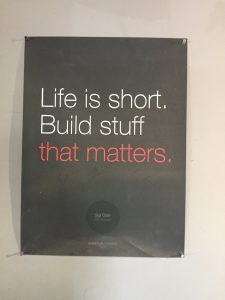 While a leadership development and change management consultant, I am a "culture person."  I believe that nothing much else matters unless the organization has a healthy culture and the tone is set at the top.  So I am going to be writing several posts on how to create a culture where people want to work.
Culture starts at the top.  Travis Kalanick, the founder and former CEO of Uber, is a perfect and current example of how a toxic culture started at the top.  Investors demanded Kalanick step down, he resigned under pressure.  According to an article in the New York Times:
"The company has been exposed this year as having a workplace culture that included sexual harassment and discrimination, and it has pushed the envelope in dealing with law enforcement and even partners. That tone was set by Mr. Kalanick, who has aggressively turned the company into the world's dominant ride-hailing service and upended the transportation industry around the globe."

Culture is so critical because it influences how employees feel, how they act, and what they believe.  If the lines are not clear (blurry) from the top, boundaries get crossed all of the way down the organization chart.  What is witnessed from the top, both in words and actions, gets repeated as appropriate.   I often say:
"Senior leaders are always being watched.  They are being videotaped all of the time and this was true before everyone who has a cell phone has the potential to videotape what is said and being done."  
If you are in a position to influence the lives of others, you are in a leadership position.  And there are subcultures within a culture such as in departments, divisions, strategic business units.  Leaders have a sphere of influence.
One exercise I use in workshops is to ask people to draw a picture or describe in words the culture as they experience it.  How would they describe the culture and how it feels to work there?  I collect their responses and at the next workshop anonymously share them with the group.  Depending on the organization, the results have been insightful and sometimes alarming.  The outcomes are a wake-up call to leaders who really want to create a healthy work environment and who care how people feel, think, and believe.
Do you know how people feel about the culture in which you work?  How accurate are you?
How do you feel about the culture?
How can you find out how people feel?