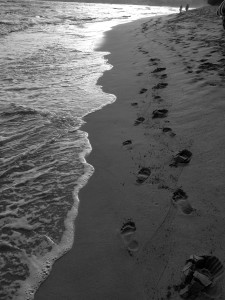 Last year, I started a monthly podcast series called Becoming a Sage.  On the second Friday of each month, I release one of my podcasts as a blog post.  This has been an educational and rewarding experience for me as I have interviewed some of the top thought leaders and authors in the field of positive aging and life beyond retirement.
This Friday, you will learn from a woman executive and good friend of mine, Chris Mudge Monroe, who with her husband, is exploring various ways and locations for life after one's main career.  As with any life stage, we should be looking for role models to help guide the way.  We should seek out mentors who can share advice for what lies ahead and how we might learn to navigate based on their life experience.  While we often are advised to find role models and mentors at earlier stages in our life and work, I believe they are just as critical in later life—if not more so.
I hope you will listen to the podcast this Friday and share your reactions by commenting on my blog or sending me an email.  And if you live in the Des Moines area, have 50+ years of life experience, and are interested in designing your life, on November 14th I am teaching a 2-hour workshop (6:30-8:30 pm) through the Des Moines Community Education Program titled:  Beyond Retirement:  Now What? 
Just register and show up and I guarantee you will leave with a new idea that can influence your life!