This post is written for people who are interested in vision, passion, purpose, and creativity.  Learn to be optimistic and full of hope–so needed in organizations today.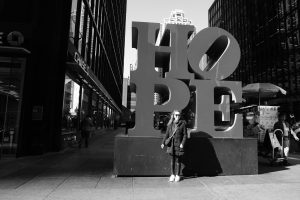 I describe myself as a hobbyist photographer who still shoots mainly black and white film.  While I have a small digital camera, I still prefer to use my older and heavier cameras.  In fact, I have a darkroom in my house that I need to make more time to use.  When I am in the darkroom, it is as if I am in heaven.  In fact, I loved the book Bridges of Madison County by former Iowan Robert James Waller.  The main character, Robert Kincaid, was a photographer for National Geographic and years ago that was my dream job.
This spring, I accompanied my husband to a professional meeting in Whistler, Canada.  The first keynote speaker was Dewitt Jones.  I recognized his name because I shared one of his DVDs titled:  Everyday Creativity in my undergraduate Organizational Behavior course.  The chance to hear Dewitt Jones in person after decades of showing his DVD was a real opportunity.  While the message was similar, it was interesting how the themes were as relevant in today's environment as in the past–even more so.  I also noticed how Jones had much less hair now!
The audience consisted of about 300 wealth advisors for RBC Wealth Management and the focus was on creativity.  Using photography as a metaphor, he covered several main themes.
Perspective. The difference between a good photograph and a great one often has to do with perspective.  Look at situations from different angles.  Consider someone else's viewpoint.  Where you stand determines what you see.
Vision.  What do you "see" for you life? I'll see it because I believe it.  When the vision is clear, it unleashes passion, energy, and creativity.  Our vision controls our perception.  Leadership is the ability to translate vision into reality.
More than one right answer. This was a major theme for Jones.  Similar to photography where you can take several images and select the best, there is no right answer for most organizational situations.  There could be many right answers, but there might be better answers out of many possibilities.  Have a mindset of abundance and hope rather than of scarcity and fear.
Put yourself in the place with the most potential.  Look for possibilities.  Leaders need to be optimistic and adjust the sails.  Pessimists complain about the winds changing and resist adjustments.
Frame and reframe your perspective.  How we look at things and what we think influences our behaviors and actions.  Be aware of what you are thinking because it may be helpful to get out of your comfort zone.  We may need to change our "lens."
Celebrate what is good.  When we celebrate small wins, we gain energy and confidence.  Continually be looking for the next right answer.
Dewitt Jones closed with these thoughts:
"What we do influences who we are.  Know yourself.  Take it all in and give it all back." 
If the content of this post interests you or if you like photography, you will appreciate his Tedx Talk.
What is your perspective on work and/or life?
How clear is your life vision?
Are you putting yourself in the place of most potential?
Do you need to reframe how you look at things?
How well are you celebrating small wins?