Since my focus is on the non-financial aspects of pre-retirement planning, my posts are meant to inform, educate, and stimulate thinking around life beyond one's main career.  But it is important to keep a sense of humor in life.  Read this to learn more.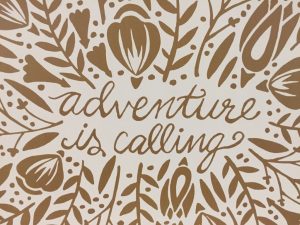 Since 2000, I have regularly attended the Management & Organizational Behavior Teaching Conference (MOBTC).  Even since leaving full-time teaching, this is a conference I have continued to attend because of the creativity, experiential, and practical nature of the speakers, sessions, and activities.  Over the years, I have made some great friends and met some interesting people who are passionate about teaching so people learn.
One of the highlights of the conference is the talent show that takes place on Friday night. Anyone attending the conference can sign up to show a talent and most of the people are extremely talented.  These professors sing, read poems, play the piano or guitar, share comedy, and much more.  And one of the professors, Mike, would annually wrap up the show with a monologue.  Honestly, I thought he was more clever and wittier than most current late night comedians.   He would take all of the strange, funny, and odd events or moments during the conference and weave them together since we could all relate.  This conference takes place on a different college campus every year.  So we eat cafeteria food and we sleep in dorms. This makes for some hysterical moments such as sheets that don't fit the bed and almost strangle you in the night.  Or pillows that are rock hard and it hurts to turn your head … and the list goes on.
After Mike retired from teaching, he started writing a blog about higher education.  It might be that you have to have been part the academy to understand the humor.  But I am sharing his post "Outside of Academe:  The First Year of Retirement."  
Here is some of Mike's advice:
Be prepared for all those folks who want to know how you spend your time. Sometimes their inquiries can come across as a bit brusque and judgmental. ("So what do you actually do now?") The implication is that, dammit, you better be engaging in a Jimmy Carter-type of humanitarian activity that is advancing the common good or is at least interesting to the inquisitor. On other occasions, the question appears more benign. ("Gee, what's it like to be retired?")
Regardless, you should avoid responding with a cliché ("I'm livin' the dream, just livin' the dream"), sarcastic cynicism ("Waiting patiently for dementia, disease and death") or overdetailed accounts that reflect a desire to impress. ("I'm vice chair of the Palmetto Bug Conservation Society of South Florida. Did you know that the palmetto bug is often confused with the American cockroach? Would you like some literature and a refrigerator magnet?") Relax: it may take you a month or two to develop a retirement elevator speech that feels right.
Regardless of our age or stage in life, it is important to keep our sense of humor.