This post is for anyone who wants to understand how the mind, body, and spirit works through our various life stages.  Books fill the shelves and the internet telling us how to be successful.  But where do we learn to manage our careers over time and why this is important?  Read this post to learn more about how to manage your professional decline.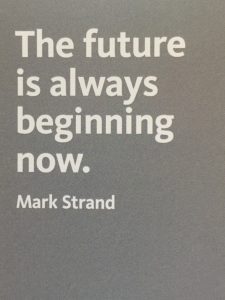 A few weeks ago, I was fascinated listening to an interview on NPR.  In fact, I stopped my car and made a note to look up the interviewee–Arthur Brooks.  Then I read his long article in The Atlantic (a great magazine of interesting topics).  According to Brooks:
"Almost all studies of happiness over the life span show that, in wealthier countries, most people's contentment starts to increase again in their 50s, until age 70 or so. That is where things get less predictable, however. After 70, some people stay steady in happiness; others get happier until death. Others—men in particular—see their happiness plummet. Indeed, depression and suicide rates for men increase after age 75."
The last sentence above should get our attention.  In fact, the suicide rate for white males 50+ is higher than average!  Click here to listen to the interview which is much shorter than the article.
The research done by Brooks will continue to guide my work in helping people find meaning after 50.  The rest of life can be the best of life if we work to have a positive mindset, stay active, and remain engaged and relevant.  Becoming a sage does not happen automatically.  It takes time, thought, and effort to make intentional decisions about how we want to live the rest of life.
According to Brooks, I lucked out with a teaching career and being passionate about learning–continuous improvement.  But he makes a great case for planning for what's next in life while we are still employed.
Based on the comments by Brooks, have you hit your professional peak?
What ideas do you have for managing your professional decline?
How might you help others with their professional decline?  
NOTE:  Watch for my monthly podcast Becoming a Sage THIS FRIDAY.  If you want to know why some good leaders go bad, you will learn from Connie Zweig–the shadow expert.