Several of my recent posts have been about the value of community, loneliness and the lack of community, and how leaders need to know more about mental health.  In fact, I think the most important task of leaders is to build community.  This post is about the costs for the lack of community and isolation.  We need to gather and support one another.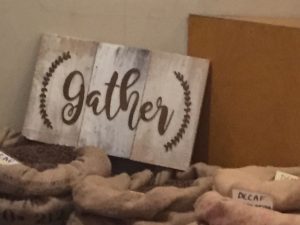 According to Royce White, a former professional basketball player, "Mental health is the greatest social issue we face."  Mental health is trending because of the recent horrific –beyond horrific–mass shootings this week being called "domestic terrorism."  There are no words to describe the sad and unnecessary tragedies during the past week.  The pain needs to stop.
During 2019, seven NYC police officers have died by suicide.  This is beyond sad.  The NYPD Commissioner made this statement:
"To every member of the NYPD, please know this: it is okay to feel vulnerable. It is okay if you are facing struggles. And it is okay to seek help from others.  You may not know this, and it may be hard to imagine, but you are not out there all by yourself. More people than you know, who wear the same uniform as you do, share the same doubts and fears and struggles that you do. Seeking help is strength. Talking about your problems is strength. Acknowledging you need a place to turn is strength. There is no shame here — only a promise to provide you with the help and support you need and deserve."
As I have said in several previous posts, "Vulnerability is a strength.  Asking for help is a strength."  Leaders need to pay attention to their own mental health and to the mental health of others.
What is often mentioned as a cause for violence and domestic terrorism is isolation and the lack of community.  Some people turn to websites and social media as a way to feel connected.  But the feeling of isolation seems to be widespread.  Another sad trend is the isolation felt by people as they age resulting in seniors turning to suicide.  This disturbing trend "reflects the vulnerability of a group that researchers call a "forgotten" population, particularly when it comes to the issue of mental health: senior citizens."
We are bombarded with many messages that reflect agism in our society.  As a result, as people get older, it is easy to feel invisible, irrelevant, and discounted.  It is actually easy to internalize these negative messages.  When we believe these messages (that we are not as productive and therefore not as valuable to society), it can lead to depression and sadness.  According to a recent segment on NPR:
"Across the country, suicide rates have been on the rise, and that rise has struck the nation's seniors particularly hard. Of the more than 47,000 suicides that took place in 2017, those 65 and up accounted for more than 8,500 of them, according to the Centers for Disease Control and Prevention. Men who are 65 and older face the highest risk of suicide, while adults 85 and older, regardless of gender, are the second most likely age group to die from suicide."
These statistics reinforce the importance of finding purpose and meaning in the second half of life.  It is critical to stay engaged and connected to the world in a meaningful way.  When we stay connected, we can contribute to conversations and to society which is a win/win.
For these reasons, I am committed to helping people think beyond their careers.  My program is about creating a life beyond the money and beyond one's identity.  It is about finding a purpose and meaning beyond what one has had in the past.
The costs of isolation are significant for individuals, organizations, and society.  Research indicates having a purpose–a reason to get up in the morning beyond oneself–contributes to living a longer and healthier life.
Meaning matters.  
Mattering matters.  
Do you have a purpose beyond work?
If you are not currently working, what is your reason for getting up in the morning?
If you don't have one, start thinking about small ways you can contribute that would make you feel valued and fulfilled?  Start small.