A topic I have consistently blogged about is the LACK of community in our current society.  We put up privacy fences to keep our neighbors out.  A good neighbor is often considered someone who does not bother us.  Do we even know our neighbors to borrow a cup of sugar?  Yet, most people do care.  Read and listen to this story about community.  The support demonstrated will help to mend broken hearts.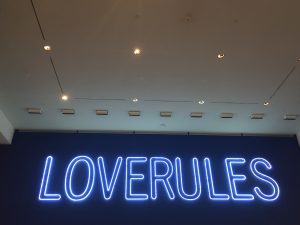 It is easy to feel distressed, hopeless, and helpless after the recent horrific mass shootings.  But the story of Antonio Basco gave me hope.  Basco's wife of 22 years was killed in the mass shooting at the Walmart in El Paso, Texas this month.  Her passing meant that Basco had no relatives left.  He considered her his only relative.  So Basco invited the public to attend her funeral and people showed up from near and far–most of whom he did not know.
It is a touching story that gives one hope for our society and humanity.  Basco was overwhelmed with the support and love demonstrated.  Love is a verb and people acted out their love for him in ways that warms the heart.
I hope you will read the stories and/or listen to the recordings.
May the community continue to surround Antonio Basco with love and kindness not only now, but in the days to come.  
What can we do to show our love and support to those who need it in our communities?  
What is one thing we can do TODAY?  
I have found it helpful in the grieving process to send notes and/or memorial gifts to people I don't even know.  When I read stories in the local newspaper or even the New York Times that move me (often the loss of children), I send something to let them know others share their grief and that they are not alone.  It helps me to write these notes and the notes of gratitude I have received in return indicates the words help them too.