Definition of LUCK:  success or failure apparently brought by chance rather than through one's own actions.
Full disclosure: While I may watch football once in a while, I am not a big fan.  After years of being a football and basketball cheerleader in both high school and college, I preferred basketball because I understood it better and it is less physical.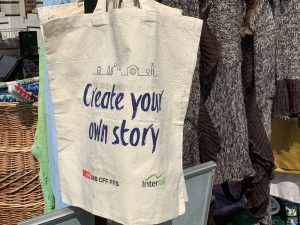 But I have been paying attention to the current situation of Andrew Luck.  Much has been written about Andrew Luck retiring at age 29 and walking away from millions he might make in the future.  This is how Luck responded to the media:
"For the last four years or so, I've been in this cycle of injury, pain, rehab," Luck said in an impromptu press conference addressing his sudden retirement on Saturday. "It's been unceasing, and unrelenting, both in season and in the off-season. I felt stuck in it, and the only way I see out is to no longer play football. It's taken my joy of this game away."
Fans are upset and disappointed, but I found it odd that they would boo as Luck walked off the field because they want him to stay.  Is booing the way to show appreciation and gratitude?
In my opinion, Luck's decision is one about prioritizing his health and happiness before money.  As we know from Steve Jobs and others, money can't guarantee good health.  Money can't buy great health.  And bodies take a beating in football.
According to an article in the New York Times, deciding to retire on one's own timeline is not the norm. "I have never met an athlete who willingly retired from sports," said the agent Leigh Steinberg, a four-decade veteran in the business … Instead, players get pushed out because "they're too old; no one wants them; they're too injured."
Retirement is a tough transition for many people and athletes face it much sooner than most of us. If you watched and listened to Luck, you could see the anguish with which he made his announcement. Retirement is a small "death" because life as you knew it is ending.  I am a big proponent of retirement celebrations to help the person move on and help the people who are left behind.
For my leadership research, I was fortunate to interview William (Bill) Bridges author of many books including Managing Transitions and The Way of Transition.  As one of the leading authorities on change and transition (he died in 2013), his work has greatly influenced mine.  One of his most important concepts is to understand that change is an external event and transition is an internal process.  Leaders need to understand this concept to help others through the process.
Bridges identified three main stages to the process:
 ENDINGS.  We don't start something unless something else ends.  This can relate to all kinds of relationships, jobs, even graduations.
NEUTRAL ZONE.  This is the uncomfortable place between endings and beginnings.  Most people do not like to be in this zone.  We would rather be starting something else than stay in the neutral zone and learn what went wrong or what might come next.  We want to move on as fast a possible.  Bridges claims this is why people have affairs because they don't want to be alone (in the neutral zone in a bad marriage to figure out why the marriage is not working).  He says this is why many people jump from one bad relationship to another and one bad job to another.
BEGINNINGS.  Starting something new can be fun and exciting.  But Bridges says it is healthier to be in the neutral zone long enough to understand why the relationship did not work out and what went wrong with that job before starting something else.
My conclusion is that Andrew Luck is taking control of his destination.  He is not going to leave his future up to luck.  We are much more aware of the dangers of football and how the serious consequences of injuries can emerge much later in life.  Clearly, Luck did not make this decision lightly.  Luck owes it to himself to live a healthy life for the rest of life.  He deserves to live the life he wants to live. And he has a lot of life left to live.
We can learn from Andrew Luck.  We can learn from the tough decision he made, how he made it, and how he communicated the message.