It is easy to focus on gratitude and giving thanks during the month of November.  But what if we made every day a giving thanks day?  How would we do this?  Read this to learn more.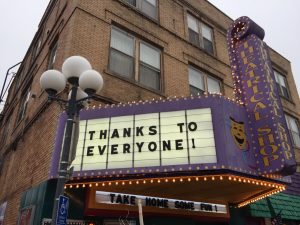 A few weeks ago my post was on gratitude and delights.  I had a few people contact me about the delights in their life.  I shared how while I believe deeply in gratitude and in being grateful, at times it can seem self-centered.
I am grateful I got that job or promotion.
I am so grateful that did not happen to me!
Then I read this quote from Cy Wakeman, a LinkedIn connection.
"We tend to only be grateful for the things we agree with or prefer."
Her quote struck me and resonated immediately. This is why the Book of Delights by Ross Gay caught my attention.  He looks for things outside of himself that bring him joy.  This helps one pay attention, and be on the lookout for simple gestures, behaviors, or objects that bring happiness and joy.
Another twist to this idea of giving thanks, gratitude, and delights came from a recent webinar in which I participated on legacy work.  Rachel Freed, not a relative (but I wish), participated in my podcast series Becoming a Sage which I posted in August.  Click here to listen to my interview with Rachel. In the webinar, she asked us to "share a secret gratitude."  In other words, to whom are you grateful, but you have never expressed it–never shared it with the person.
As she continued to explain, gratitude is more than an attitude.  It is a practice.  We need to express our gratitude and share it–not keep it a secret or wait until it is too late.
My main professional mentor, Dr. Elmer Burack, changed my life.  He encouraged me to grow as a professor, researcher, and writer.  Even though he died in 2012, I often think "What would Elmer do?  What would Elmer tell me to do?"  Every time I had the chance I thanked him.  He was my Morrie (as in the book Tuesdays with Morrie).  In fact, I gave Elmer that book as a way of thanking him.  And Elmer would say something such as, "You don't need to always thank me.  I am learning from you too."  But I continued to thank him and then thank Ruth, his wife, until she died two years ago.
I challenge you and me to look for a delight every single day for the rest of the year.  And if you have gratitude "secrets," start sharing them now rather than later.  It may be too late if you wait!