Welcome to the Becoming a Sage podcast, hosted by Dr. Jann. This week's episode features Dr. Jann's conversation with Elaine Soloway.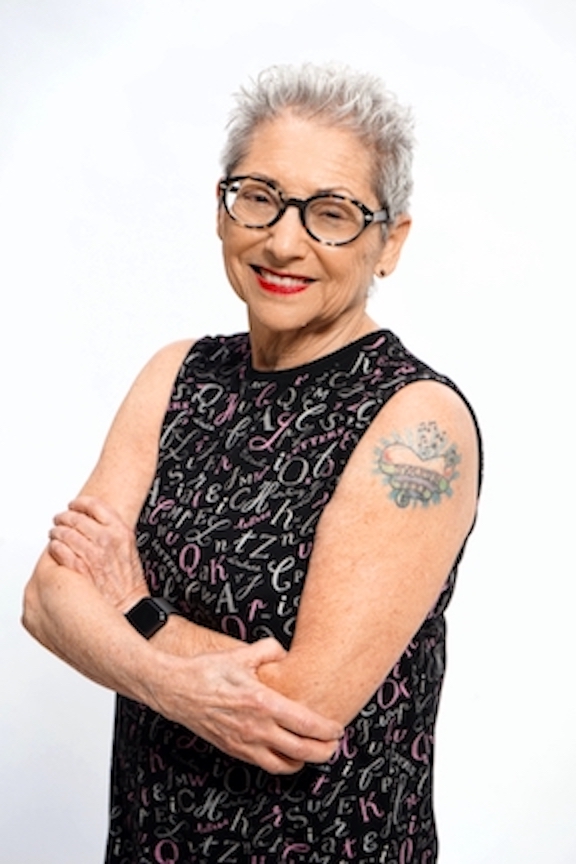 Elaine Soloway is a Chicago-based writer, who shares her adventures of caregiving, widowhood, relocating, and moving forward, in her books, blogs, articles, public appearances, and on her social media pages.
She is the author of two memoirs: Green Nails and Other Acts of Rebellion: Life After Loss, and The Division Street Princess, and one novel, She's Not The Type. A public relations, marketing, and social media consultant, she also writes The Hometown Rookie, The Rookie Transplant, The Rookie Widow, The Rookie Caregiver, and Never Too Old To Talk Tech blogs.
Along with developing her own essays, Elaine is a writing coach and a tech tutor. Before launching her consulting business, she was a press aide to Chicago Mayor Jane Byrne and communications director for School Superintendent Ruth Love. More recently, she was a specialist at the Apple Store in Skokie, IL. and taught "Tech for Rookies" at the City of Chicago's Renaissance Center, where students are over the age of 55.
Soloway has two daughters in the entertainment industry and three grandchildren. Faith Soloway of Boston is a musician and producer of rock operas: "Jesus Has Two Mommies" and "Miss Folk America." Jill Soloway of Los Angeles is the creator/writer/director of Amazon Video's awarding-winning television show, "Transparent." Faith is also a member of the show's writing team.
A lifelong Chicagoan, Elaine lives in the River North neighborhood.
Read more about Elaine on her website: http://www.elainesoloway.com.