Sage-ing International was founded on the work of and book From Age-ing to Sage-ing:  A Revolutionary Approach to Growing Older by Rabbi Zalmon Schachter-Shalomi (better known as Reb Zalman) and Ronald Miller.  One of Zalman's famous questions he liked to ask:  "Are we really living longer or just taking longer to die?" Read this post to know the difference.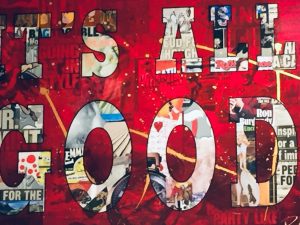 Ken Fisher, a financial advisor, wrote a recent article about living longer and loving retirement.  It is a short article worth reading. If you have the luxury of deciding when you want to leave work, then I say:  Work as long as you like/love it.  Keep doing what you like to do!  And if you don't enjoy it, then get out if you can.  Life it too short and there are options.  But not everyone gets to decide when to leave.  Some companies are offering incentive packages for early retirement that are too good to pass up.  Other jobs are being eliminated and people have to leave.  Since I agree with Fisher's themes, I am sharing a few passages from the article.
The lesson isn't to work longer or shorter. Rather, to have spirit. Find something you enjoy doing. Then work at it, whether for money or not. If you like your 9-to-5 gig, and the camaraderie and intellectual stimulation, keep going. But if your job is merely for money, and you're desperate to quit once you've saved enough, turn in your retirement letter and plot your labor of love. You could volunteer, change fields or start a business doing something that jazzes you. 
Regardless, the key is to retire from joyless work – and work at something joyful. Being sedentary invites early death. Even if you're active at home, you risk social isolation, which can cause depression. If you don't use your brain, cognitive function declines, increasing risks like early dementia. Crosswords and brainteasers, though popular, aren't enough to replicate the mental challenges our brains undergo at the office. 
Are you outdoorsy, like me? Maybe lead hikes at your local nature reserve. Golf lovers can be "rangers" or "starters" – often earning free tee times, too. Plant lovers can start community gardens. Bookworms may like working at local shops or running book clubs. Foodies could start simple neighborhood cafés (but skimp on chomping those calories). Or maybe launch a tech startup in your 60s, as legendary multibillionaire David Duffield did with Workday. As long as you have spirit, vision and dedicated activity, life lingers longer and better.  
In my
Beyond the Money
workshops, non-financial pre-retirement workshops, I like to ask:
What do you enjoy doing that you could teach others?  
How can you share what you know with others?  
How do you envision spending your resources–time, money, and energy?  
What is going to get you up in the morning?  
Research supports that having a purpose for life adds an average of seven years to your life!  Professional athletes tend to have shorter careers and are asked frequently:  When are they going to retire?  Think of how the media speculates about Roger Federer.  Most people who are self-employed can decide when they want to "move on" or not.  Most creative people in the arts such as painters, writers, actors, or other artists can keep creating as long as they wish.
Keep creating.  Stay curious.  Remain engaged.  Be interested …
And life will be good regardless of your age.  
Do you really want to live longer?  
If so, what are you going to do to increase your chances of living longer?