Thanks to Bob Dylan's song, it is as true now as in the 1960s, "The Times They Are A Changin'."  The question is:  What is your organization doing to prepare for these changes?  How are you preparing for the leadership shortage?  Do you realize the severity of the current leadership crisis in America?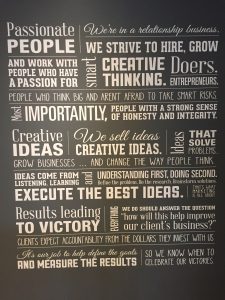 The Times They Are A Changin'
No question, "the times they are a changin'.  Change is not only constant, but it is accelerating and most businesses are encountering many unknowns.  How is your organization building a culture of leaders prepared to address the changes you are facing?
A leadership program should tightly align with strategy, have senior leadership support, cultivate a strong talent pipeline, and demonstrate an impact on overall success. To lead and manage change:
Leaders need to be clear about their current situation for creating a vision for their areas of responsibility.
Leaders need a "learning community" to share ideas, challenges, and ask for insights.
Organizations need a critical mass of leaders who embrace change and create a culture for people to thrive.
As a consultant with the Genysys Group, a leading-edge change management consultancy, we offer a series of workshops to build a culture of change by developing emerging leaders. The workshops are customized to address the specific challenges and issues for each organization.
Your talent and leadership are getting older.  Of the U.S. workforce, 33% were eligible to retire last year and half of them were in leadership roles.  One of the conclusions from my book, Leading with Wisdom: Sage Advice from 100 Experts, is many people are not trained in how to be effective leaders, but leadership can be learned.  Organizations learn and improve as their leaders learn and improve.  The time to grow your next generation of leaders is now.
How confident are you in your current pipeline of leaders?
Are you struggling to find candidates to fill senior leadership roles?
How are you preparing for the leadership shortage?
Please contact me, Jann Freed, to schedule a series of workshops this fall that will prepare your emerging leaders to create a culture that embraces change.