Welcome to the Becoming a Sage podcast, hosted by Dr. Jann. This week's episode features Dr. Jann's conversation with Rachael Freed.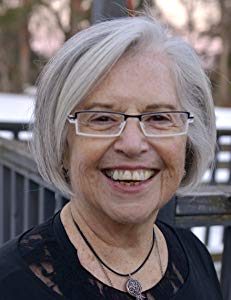 "My beliefs and personal life path led me to legacy. It's my dream that we'll all find our voices and values, that we'll document our beliefs and blessings for a world in dire need of our wisdom, stories, and love."
Rachael Freed has authored six books, including: Your Legacy Matters, Women's Lives – Women's Legacies, The Legacy Workbook for the Busy Woman, and a monograph, My Financial Legacy. She writes a monthly Legacy Tips&Tools that can be subscribed to on her website, Life-Legacies.com. They are regularly published on DrWeil.com's Spontaneous Happiness blog.
As a speaker, Rachael was a keynoter at the 2018 Sage-ing® International Global Conference, a speaker at the 2016 Transforming Aging Summit, a keynoter for the Church of the Brethren's Aging Conference, a speaker for The Mayo Clinic's Spirituality Grand Rounds, a workshop facilitator for the U.S. Holocaust Museum's volunteers, and she is the Legacy Consultant for LifeSprk, a Whole Person Senior Care company.
A retired therapist and English teacher, she continues to be an inspiring writer and speaker, and she trains Certified Legacy Facilitators internationally and online.